Ciao amici,
Dit vond ik op het Morganforum ?? ( de foto's probeer ik op te laden )
1967 Maserati Quattroporte
1967 Maserati QP right hand side
Other images in post
Image Details
Poster Gambalunga
Posted 27/10/11 03:33 PM
Description A few shots of my much missed Maserati. It was sold when I decided to stay in Italy.
The 1967 Maserati Quattroporte would be a totally impractical car in today's Italy but in Australia, on the wider roads, it was wonderful to drive. In its day it was the fastest production 4 door sedan with a top speed of 245 kph. I once took it up to 200 and it was still accelerating hard.
The car was originally sold in Milan and after some years shipped to Australia where a RHD conversion was done. I acquired it in a very poor state in 1998 and then commenced a near complete restoration. The car was returned to it's original paint colour, gained a new wood panel dash, and the seats were recovered in leather of the original colour. The door panels and centre console were sprayed with the same dye as the seat leather to "refresh" the colour. All the other wood was refinished. New carpets were fitted.
Extensive rust was cut out of the floors and new floors fitted plus and new lower front door pillars welded in place. The doors received new lower exterior skins.
As is often the case the cost of restoration far exceed expectations. The original Purchase price was $12,000 and I stoped adding up the costs of restoration when it exceeded $25,000.
Because the 4 door is not a popular car I sold it for much less than it had cost me. Still I managed to enjoy it for 4 years.
[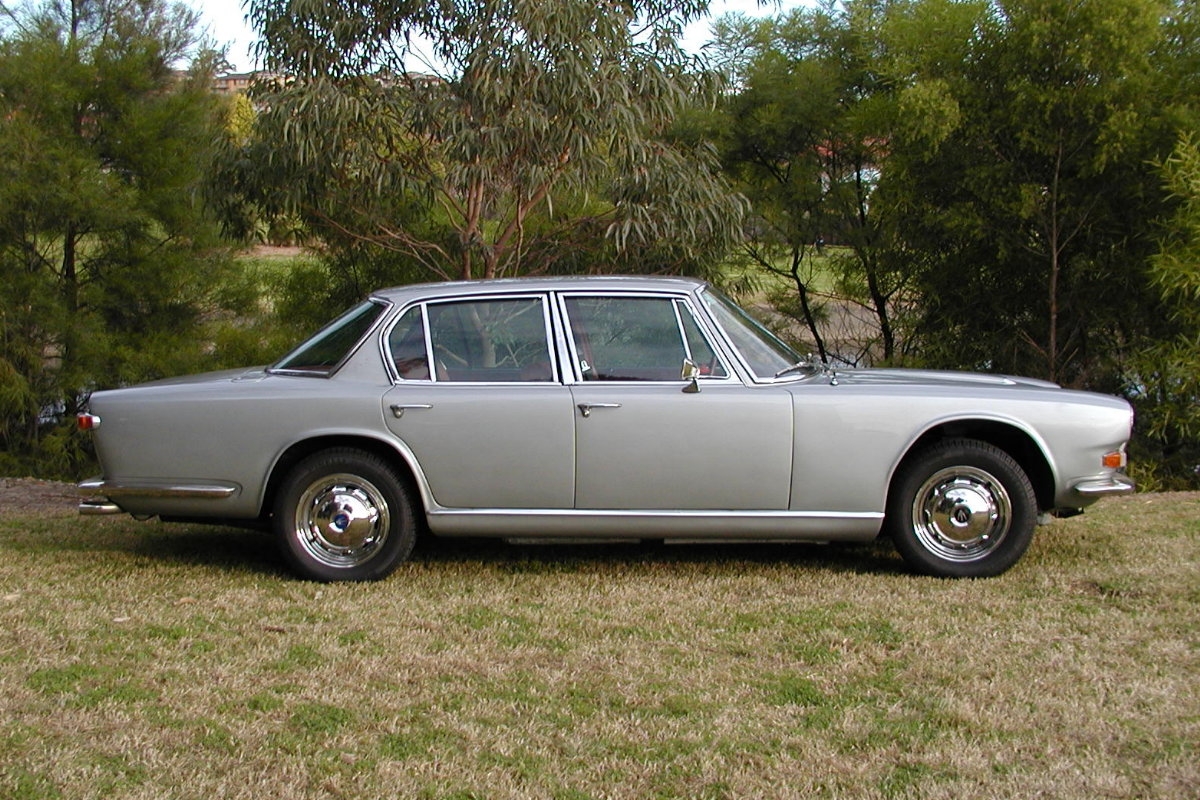 *]
[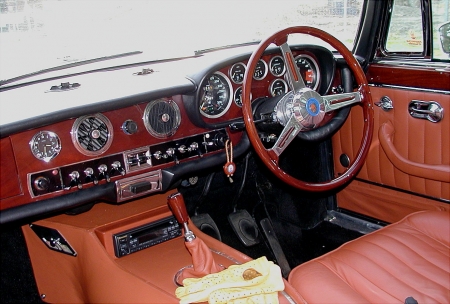 *]
[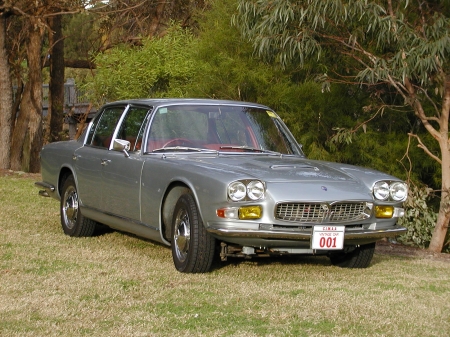 *]